WSI Now Included in ATA Spec 103
17th December 2019
|
Standard Updates
ATA Spec 103, Standard for Jet Fuel Quality Control at Airports
ATA Spec 103, set by the Air Transport Association of America, gives guidelines for the safe storage and distribution of jet fuel. It is designed to recognise industry inspection procedures and safety checks of jet fuel storage and distribution facilities at airports to help minimise the introduction of contaminated or unacceptable jet fuel from being delivered to airline aircraft.
The ATA Spec 103 2019.1 revision now includes ASTM D8073 for water separation testing, using the Water Separation Instrument (WSI).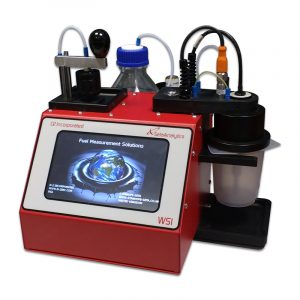 The WSI is a fully automatic and compact bench top/portable instrument for measuring how effectively a fuel sample releases entrained and emulsified water when pumped through a water coalescing filter. The fully automated test means minimal operator knowledge is required and consistent sample handling ensures test repeatability and reproducibility. The WSI gives significant cost savings due to low operator time required, inexpensive consumables, reduced waste and on site calibration.
Visit WSI web page >