Established over 80 years ago, we are a British, family owned business that specialises in the design and manufacture of laboratory test instruments for quality control applications. Based in Surrey, we export innovative instruments worldwide with installations in over 120 countries. Our unique range of advanced instruments provide solutions for quality control applications across a diverse range of products from jet fuel to lipstick.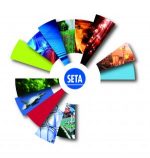 Accreditation
We are accredited to ISO 9001 for the design, manufacture, supply and service of quality control instruments and ISO 14001 for an effective environmental management system. We achieve these accreditations with numerous hard working teams that make sure our products are designed, built, inspected, delivered and serviced to the highest of standards.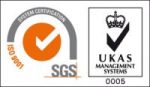 We deliver what you need
When you order an instrument from us, we make sure you have everything you require to run a test as soon as it arrives.




On-site training
If required, we will set up your instrument on-site and provide you with all the necessary training. We will never provide you with an instrument you can't use!
Servicing
Depending on the instrument, we provide either in-house or on-site servicing of your instrument.
Support
We hope you don't have any issues with your instrument, but if you do we will provide you with all the technical support you need to get it running smoothly again.

Awards
We are proud to have received three Queen's Awards, one for International Trade and a further two for Innovation. We are constantly looking for new ways to excel in our field and are hoping our most recent Innovation award will not be our last.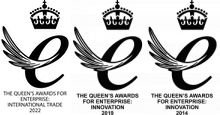 Worldwide support
We have a well-established worldwide partner network that provides first class technical support and service across the globe. We run regular workshops, both in the UK and abroad, to keep partners and customers up to date with new developments and to enable hands on training.