WSI Now Authorised By JIG For Downstream Applications
30th May 2019
|
Standard Updates
For water separation testing in downstream applications
The latest Product Quality Bulletin from JIG revises the Protocol for Water Separation Testing Downstream of Point of Manufacture and now advises testing can be done using ASTM D8073 (IP 624).
The full bulletin can be read here >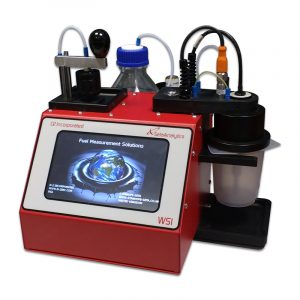 The WSI is a fully automatic and compact bench top/portable instrument. The instrument measures how effectively a fuel sample releases entrained and emulsified water when pumped through a water coalescing filter.
The WSI displays the measured water separation index. Results can range from 0.0 to 100.0. A high water separation index, such as 100.0, indicates the test specimen coalesces easily and is relatively free of surfactants.
Visit WSI web page >