SetaCool for Cloud Point, Pour Point and CFPP
19th June 2019
|
New Products
Providing a safe and environmentally sustainable cooling solution
SetaCool is a compact desktop instrument suitable for Cloud Point, Pour Point and Cold Filter Plugging Point tests of petroleum products, diesel and cooling fuels to -69 °C.
A state of the art cooling system eliminates the use of compressors and HFC (greenhouse gas) or flammable refrigerants, providing a safe and environmentally sustainable solution.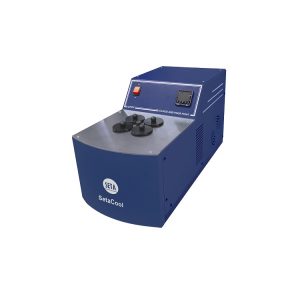 The SetaCool is operated via a simple to use digital controller and consists of a dry block bath with four test jackets. The temperature is set and sample is cooled as specified by the test method. A thermometer well is used to verify the bath temperature is correct. Test results are observed as specified by the test method.
For safety, the SetaCool consists of a heated top plate to prevent condensation and ice forming when the bath is cooling.
Visit SetaCool web page >