AvCount Lite Particle Counter
1st August 2019
|
New Products
Compact, portable, automatic testing
The AvCount Lite is a compact and portable/bench-top automatic particle counter used to measure the size and distribution of particles and water droplets in light and middle distillate fuels, including aviation fuel and kerosine, biodiesel, low viscosity oils and hydraulic oils.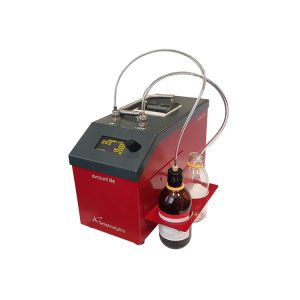 The particle counter can analyse samples with kinematic viscosities of up to 64 mm2/s. When used in conjunction with the optional sample delivery unit which raises the sample pressure up to 3 bar gauge, the viscosity range is extended up to 200 mm2/s.
The AvCount Lite displays the cumulative particle count and ISO 4406 cleanliness codes, saves the results to its internal memory and prints results using the integrated printer. Results can also be exported to a computer using the Partikel software supplied with the instrument.
Visit AvCount Lite web page >