Stanhope-Seta Wins Third Queen's Award
24th April 2019
|
Company News
In the category of Innovation for the FIJI instrument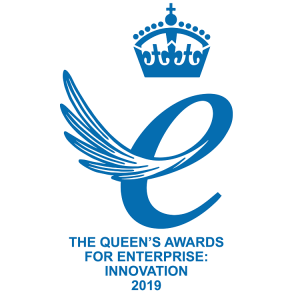 Stanhope Seta is both proud and honoured to receive a Queen's Award in the category of Innovation. Established for nearly 75 years the family owned business continues to offer a unique and innovative range of advanced instruments providing solutions for quality control applications across a diverse range of products from jet fuel to lipstick.
The Innovation award, granted for the design and manufacture of the Fame in Jet (FIJI) instrument is the third such honour to be bestowed upon Stanhope-Seta, having previously won the International Trade award in 2012 and the award for Innovation in 2014.
The FIJI instrument detects ultra-low levels of a chemical compound known as fatty acid methyl ester (FAME). This compound is widely found in road transport Diesel, however in Aviation fuel it is classified as a contaminant and its presence must be strictly controlled. FAME contamination of Aviation fuel in sufficient quantities could result in airport closures and grounded aircraft. To assist the industry in the management of FAME a rapid and reliable method of detecting the presence of compound was therefore required. FIJI was developed specifically for this purpose. The FIJI instrument is now deployed around the world in both commercial and military settings and it now forms one of the key testing techniques designed to ensure that Aviation fuel is fit and safe for use in todays aircraft.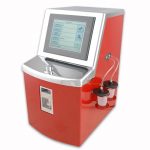 FIJI's patented technology was designed by the company's research and development team in the UK and involved consultation with many stakeholders, including oil companies, airlines, regulatory authorities and aircraft manufacturers.
Stanhope-Seta is a British, family owned business that specialises in the design and manufacture of laboratory test instruments for quality control applications. From our manufacturing base in Chertsey, Surrey we export our innovative instruments worldwide with installations in over 120 countries.
A well-established worldwide partner network provides first class technical support and service across the globe. Regular workshops, both in the UK and abroad are conducted by the company to keep partners and customers up to date with new developments and enable hands on training.
In a joint statement, company Directors Giles and Martin Verity said, "The Queen's Award is the most prestigious business award made to UK companies and winning a third award is a proud and defining moment in the company's history. It is a real achievement to receive this award in recognition of our loyal, hardworking team. We will continue to fly the flag for Britain with its development and manufacturing excellence".