SetaVap4 Automatic Vapour Pressure Tester
9th April 2019
|
New Products
The latest generation of automated moveable piston based technology for vapour pressure testing
Running a test is as simple as placing the inlet tube into the sample and pressing go. An 8.4″ colour touch screen provides a clear user interface to guide the operator through the menu system.
Results are stored internally and can also be saved to a USB memory stick to allow printing from a computer. LIMS compatibility and printing is provided via Ethernet or Serial Ports.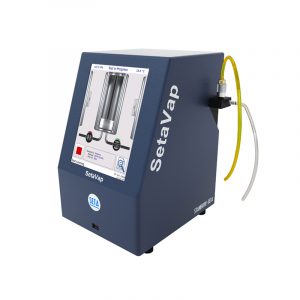 The Vap4 vapour pressure tester is compliant with both triple and single expansion methods and will report DVPE, RVP, EPA and CARB calculations. A fully automated test sequence eliminates possible operator bias.
SetaVap4's compact and rugged design makes it ideal for both portable field and laboratory use.
Visit SetaVap4 web page >