Handheld Biodiesel in Diesel Fuel Analyser
11th January 2019
|
New Products
Fast, accurate determination of biodiesel content 
SetaCheck enables quick, accurate, on-site measurement of biodiesel content. With a measurement range of 0.1%-40%, only 2 ml of sample is required and tests are completed in less than 1 minute. SetaCheck's test procedure is simple, requiring no special technical skills or laboratory conditions, making it ideal for batch checking fuels at terminals to monitoring standby fuel supplies.
As the global commitment to renewable energy sources grows, the importance of using biodiesel as a blending component with diesel fuel has increased. However, biofuels have considerably different properties to traditional fossil based fuel products, creating the need for careful control and testing across a range of applications including terminals, refineries, mobile testing and independent laboratories.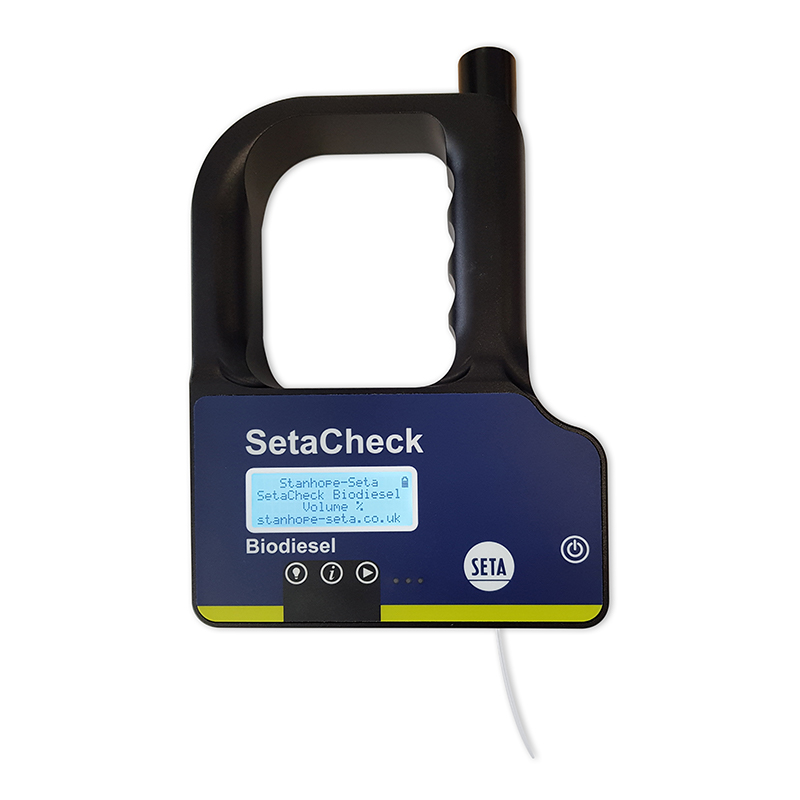 Biodiesel consists of fatty acid methyl esters (FAME), which is made from animal fats, vegetable oils or recycled restaurant greases. The biodiesel is then blended with diesel fuel at amounts required by the regulatory agencies of different countries. Fuel terminals, distributors, engine manufacturers, fleet operators and regulatory agencies must ensure the correct blend ratios in order to meet renewable fuel standards. An incorrect blend can also cause operational problems. Too much biodiesel may result in engine damage, excess pollution and be a health hazard to personnel.