Managing fluid and lubricant contamination
17th December 2018
|
New Products
Did you know that 80% of breakdowns in hydraulic systems are due to contamination? The BFPA International Conference on Managing Fluid and Lubricant Contamination, held at Bath University in September 2018 set out to help users understand about managing contamination control.
Matt Fielder, Seta's Market Development Manager attended as chairman for the event, alongside Allan Barber of Lubrizol International. Matt also gave a keynote address on the development and use of two-micron particle counting instruments.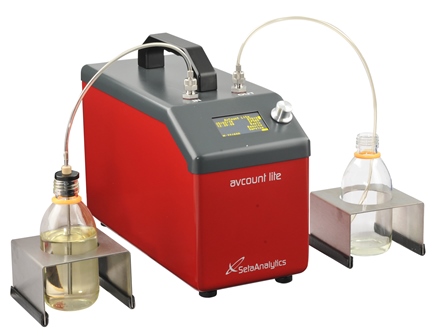 Hydraulic systems require clean lubricant to perform efficiently; particulate can cause both production and safety threats. Using particle counting for monitoring hydraulic oil supports hydraulic performance and predictive maintenance, assisting with equipment downtime and cost saving. For more information on particle counting visit >
We would like to thank BFPA (British Fluid Power Association) for inviting Matt to be part of this successful event.