Placement Student Experiences
24th June 2021
|
Company News
Stanhope-Seta were delighted to be able to offer three students from local universities the opportunity to undertake their placement year within the Research and Development department at Seta.
Here's an insight into how they got on.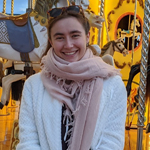 Lisa Sergeev
My experience at Stanhope-Seta has taught me countless technical and soft skills that are incredibly useful in everyday life as well as university. I am finishing my placement confident in myself and looking forward to applying my knowledge to new projects. A placement year is something I would wholeheartedly recommend any and all students to complete and Stanhope-Seta is an excellent starting point from which a multitude of skills can be learnt.
Personally, my experience has varied from drafting to giving presentations, designing and building instruments, the experience has been unforgettable. I have been exposed to new interests and hobbies while working in the R&D Department, with people who specialise in a variety of skills, such as electronics, circuit board design, software and firmware design, etc. I have also spent time in Production, actively building and helping redesign instruments and learning about the practical aspects of the industry.
The most exciting part of my placement was when the instrument that I had helped design had arrived and then building and seeing it on my desk for the first time. Alongside that, I found project meetings very interesting, as they show how each team member, whether student or employee, had worked together to develop a completely new, innovative idea and designed an instrument from scratch.
I would like to thank everyone at Stanhope-Seta who has welcomed me and worked alongside me as this has been an unforgettable experience and I am so grateful I worked here this year.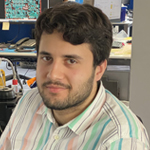 Samir Paktiawal
I spent my placement year with Stanhope-Seta as a software development engineer. I was provided with training in developing the software of instruments within my first couple of weeks at the company, following this, I was tasked with adding particular features to the Vapour Pressure instrument's software. This was initially daunting, as I was given many files of source code to understand, however the Seta team were very patient and offered me assistance whenever I needed. The experience helped me become better accustomed to seeing such a large amount of code and I believe in the future, I will feel a lot more prepared for working on a large number of files and getting through it with a lot more ease.
I was also tasked with presenting my work to the Seta directors and marketing team, this experience helped me develop my presentation skills.
During my time at Stanhope-Seta I have been put in a number of challenging situations. Situations where I may succeed the first time or perhaps require weeks to find a solution and this has helped me become very adaptable. I have also gained a lot of knowledge in understanding the hardware of machines and have a better idea of how it works. I believe I have also improved my ability to work in a team more productively, manage my time well, and be organised. The skills I have gained will be valuable for both my degree as well as for my CV.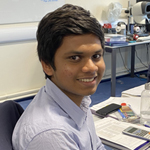 Santhush Lokugamhewa
My placement year in the R&D department, working as a software development engineer at Stanhope-Seta, completely changed my career. I believe the skills and experience I gained here during my placement year, laid a solid foundation for my future. I was supervised by an experienced team, who were specialists in different engineering fields, which created an outstanding learning environment.
I worked on multiple projects, with my first being to make changes to the software of an existing instrument called the ARV. On this project one of the main highlights was reducing the air calibration time from one working day to completely automating the process, meaning calibration can be completed in less than two hours. I then worked on another project that was mainly focused on developing a method to calibrate multiple sensors at a time, as opposed to a single sensor. All these projects were all very successful and are used by customers and the production team.
Apart from the software engineering skills that I have been able to master, I was also able to learn things from many other engineering disciplines. This placement year also gave me a good insight into all the aspects of the engineering cycle which was very interesting. I believe I honed my time management skills, managing multiple projects simultaneously, and also got an opportunity to present some of my projects to people from various departments.