Team Imperium sponsored by Stanhope-Seta head to the F1 in Schools regional final
17th June 2021
|
Company News
Stanhope-Seta are proud to sponsor Team Imperium from Robert May's School in Odiham, who have qualified for the 2021 F1 in Schools regional final.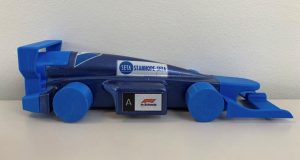 Team Imperium have been working hard to prepare for the finals, a new car has been designed using 3D CAD software, manufactured, assembled and finally the aerodynamics were tested in wind and smoke tunnels.
Alongside their car, Imperium have filmed a presentation and produced detailed portfolios documenting their business strategy and the construction of their car, ready for the panel of judges.
This year's regional finals will take place virtually with live racing and judging sessions hosted via zoom.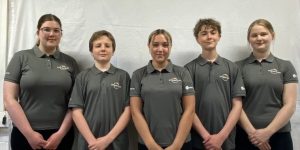 Team manager, Amber Mylrea says, "We are very excited for the regional finals, we have put a lot of hard work and dedication into designing and building our new car. We hope to follow in the footsteps of Britannia Red Team, also from Robert May's School who have just won the World Finals 2020(21)".
F1 in Schools is a global educational programme, which aims to help change the perceptions of science, technology, engineering and maths by giving students aged 9 to 19 a fun and exciting learning environment. Pupils develop an informed view about careers in engineering, Formula 1, science, marketing and technology.
Good luck Team Imperium!
For more information on F1 in Schools, visit www.f1inschools.co.uk