Coming soon – Proficiency Test (PT) Scheme for particle counting
4th May 2021
|
New Products
Support analytical competency and compliance with ISO 17025 in accordance with ISO 4259-3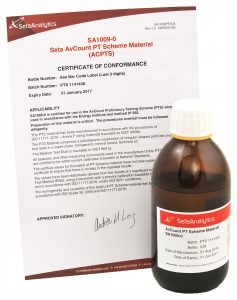 PT Scheme
Proficiency testing is defined as an evaluation of participant performance against pre-established criteria by means of a worldwide inter-laboratory comparison (ISO 17043). The scheme acts as a quality assurance programme which enables users to continually monitor the performance of their instruments in accordance with ISO 4259-3, regular verification is also a requirement of ISO 17025.
Benefits of participating in the particle counting PT Scheme
Demonstrate compliance with test methods and laboratory accreditation requirements such as ISO 17025
Worldwide inter-laboratory comparison of test results and performance
Identify any potential equipment or operational bias or error
Provide added confidence to laboratory staff and customers
Reduce potential for dispute
Confirm calibration is in compliance with test methods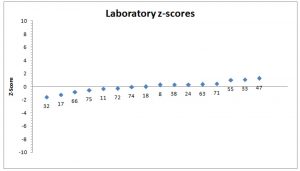 How does the Seta PT Scheme work?
Web based with 6-monthly subscriptions
Participants provided with a test pack and instruction sheet
Upon completion of test, results data is entered through a web page
Once all data has been submitted and analysed, a summary report is issued
Register your interest in participating
here > and be the first to know when the scheme becomes available.

View the full range of Seta particle counters here >